It's Spring!
Create A Happy and Restful Work Space
Before long it will be warm enough to get outside and work in the garden, but before that you can freshen up and spring clean the inside of your home — the kitchen, family room and mud room. Take your spring cleaning one step further and create a corner office — a restful work space with personality.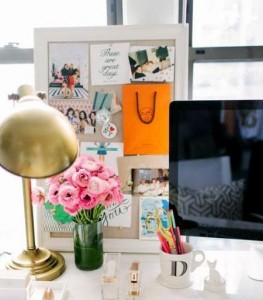 This article with photos will help you design a restful work space. Here are great tips on  how to create a mini bulletin board to keep organized and how to add colorful office supplies, frames and knickknacks. In no time your office space will be a calm retreat and a fun work environment.
Tips To Personalize Your New Desk Space