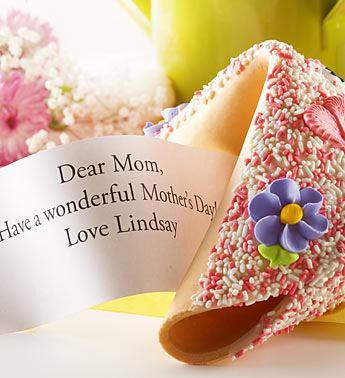 Making Mom feel special on Mother's Day is an absolute must, but sentimental holiday isn't just about celebrating your own Mom. In fact, Mother's Day is a celebration of all the different types of Moms – from the ones that help keep your local PTA running to the ones who have made it their mission to adopt every stray kitten and pup they find on the street.
Here are some creative Mother's Day gift ideas for all the different types of moms and relationships out there. And remember, even the simplest sentiment can make a dramatic difference, so surprise all your favorite Moms out there with a Mother's Day Card delivered straight to her inbox! Celebrations.com has a collection of free and premium cards you're sure to love.
Mother's Day Gift Ideas:
For The Mother
No matter what else is on her plate, being a Mom is a full-time job. There's no doubt that can she use a little bit of R&R, so surprise Mom with a spa gift basket to melt the worries away!
For The Grandmother
Does Grandma spend her days gardening? Or Perhaps she likes to relax spend her free time experimenting with new recipes and fawning over her favorite pet. Send grandma a gift to cater to her likes – she'll be touched with the extra thought you put in!
For The Step Mother
The sweetest sentiments are ones you can share, so surprise your stepmom with a gift the two of you can enjoy together! A wine gift basket is the perfect celebratory sentiment that will bring you closer together; consult with Dad on whether she prefers white or red to really show you care!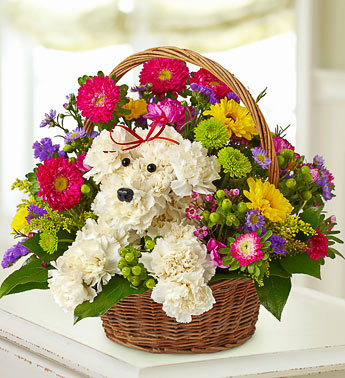 For The God Mother
Sometimes just knowing they are only a phone call away is enough to make a difference, so be sure to show gratitude to those who are outside your immediate family. A sweet "thank you" comes in the form of a phone call, letter, or gigantic fortune cookie!
For the Animal Mother
Mothers come in all shapes and sizes, as do children! This Mother has devoted herself to her pets, making sure they grow healthy, strong, and smart. Send this Mom a creative assortment of Mother's Day Flowers beautifully arranged into an adorable dog!