Valentine's Day falls on a Friday this year. Rather than making reservations at your go-to spot, whisk your special someone to a romantic getaway – all from the comfort of your own home!
We've put together some of our favorite romantic gift baskets, so you can have the staycation of your dreams without all the prep work.
Friday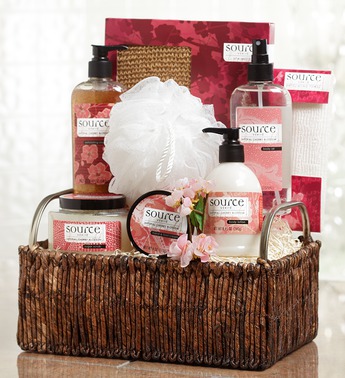 After a long day of work, there's nothing quite as satisfying as kicking off your shoes and cozying up to your special someone. Surprise your sweetie with a romantic dinner for two, complete with their favorite bottle of wine and savory cheese pairings.
After a light dinner, treat your sweetie to a spa treatment at home. Set the mood with elegant candles, while treating your Valentine to a well-deserved massage with one of our romance-ready spa baskets.
Did you know that February is also Creative Romance Month?! With the weekend ahead of you, here's the time to put a fun spin on your time spent together. Skip the Netflix marathon and plan a romantic celebration you can still do within the comfort of your home!
Plan a picnic at home
It may be a bit too chilly to do the traditional picnic in the park, so why not turn your living or dining room into the picnic area of your dreams?! Dazzle your date by filling the room with fresh flowers and a prepared picnic basket for two. Light a candle or two – you're not outdoors so there's no risk of forest fires!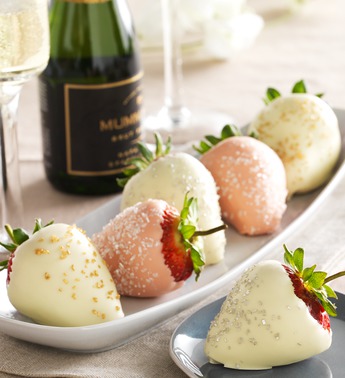 Dancing and Dinner
Create your very own romantic scene with some dim lighting and bubbly for a one-of-a-kind date night at home. Don't go out, rather order in and leave the rest of the world at the door as you focus on falling in love with your sweetie all over again. Before finishing up with dessert, take your sweetie out on your own personal dance floor and dance as fast or slow as you'd like. Prepare you playlist beforehand with some of her favorites as well as a few of the classics. Finish your meal off by indulging in decadent chocolate strawberries paired with a champagne toast to the two of you.
Wake your Valentine up to the smell of buttery pancakes and maple syrup with a savory breakfast (or brunch) for two. Spend today lounging around and day dreaming with your significant other. Get to know each other all over again. Ask how work is going and really take the time to listen. Make today not just about romance, but also about friendship. After all, she is your best friend!