From co-workers to friends to family members, life's moments are filled with people who help shape and influence our moods. They help brighten up a dark day, make a stressful decision a little easier to make, or just put a smile on our faces simply because they care. Show appreciation for those every day sentiments by surprising the special people in your life with a gift, "Just Because!"
These gifts are all under $20 so you can surprise your special friends and still have enough for an exciting night out!
Just Because Gifts: $5-$10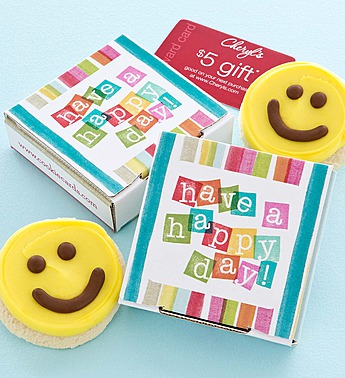 Cookie Cards – $5
Browse through the large variety of $5 cookie cards featuring Cheryl's famous buttercream cookies and surprise your special friend with one that fits their unique personality!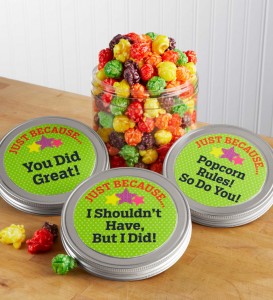 Celebration Corn Canister – $5
Add some color in popcorn form to their special day with this canister of kettle corn from The Popcorn Factory! Customize the canister with a message or favorite memory for a sweet gift they can then reuse.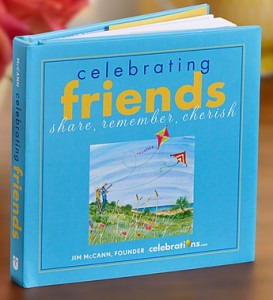 Celebrating Friends – $5
A collection of quotes, memories, sentiments, and facts, this inspiring book is sure to inspire a touch of warmth and happiness to those who read it.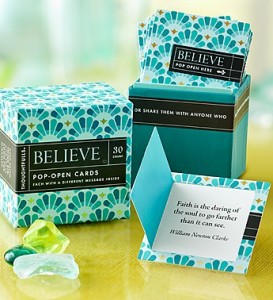 30 Days of Inspiration – $10
A note of gratitude a day keeps the smiles from going away.. or at least we think so! Add this smile-inducing "30 Days of Inspiration" collection of timeless notes to their study or office desk for a sweet reminder!
Just Because Gifts: $11-$19.99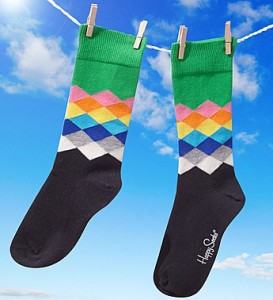 Happy Socks – $12.99
Add some smile to their step with these fun and colorful Happy Socks! Stylish, cool, and irresistibly comfortable, this is the perfect "just because" gift for any recipient!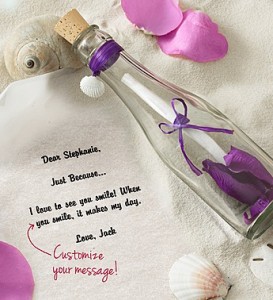 Message in a Bottle "Just Because" – $19.99
Let your well wishes wash ashore with this creative Message in a Bottle gift idea! Fill with your own jokes, memories, or just a sweet message "just because" and we'll make sure your message finds its way to the rightful owner.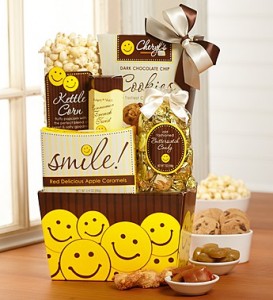 All Smiles Sweets & Treats Gift Basket – $19.99
Your recipient is sure to be all smiles when they are surprised with this vibrant and cheerful sweets and smile-filled gift basket! From cookies to candies, this happy assortment is sure to sweeten anyone's day.