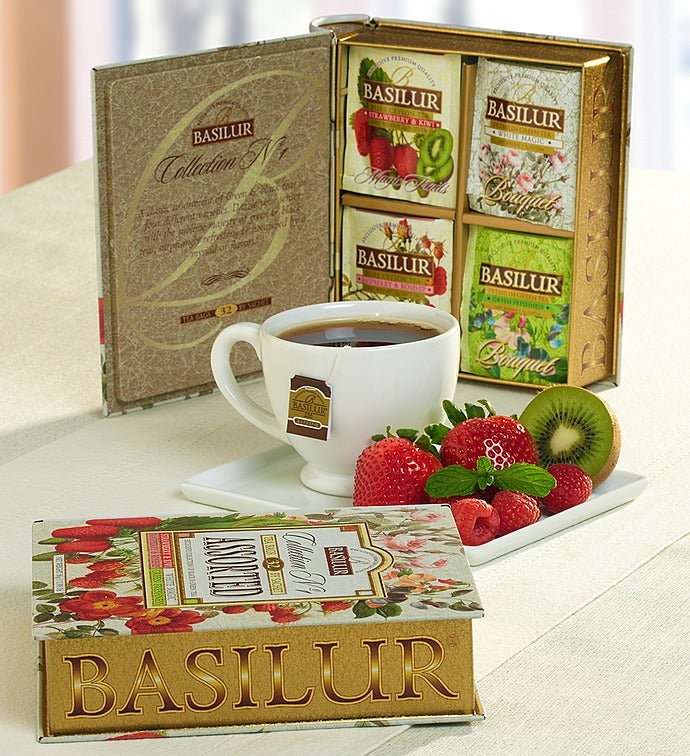 Throughout history, tea has been significant in culture, medicine, art, and even economy. One legend dates the discovery of tea all the way back to 2737 BC! With so many types and blends to choose from, it's no surprise that tea continues to be a caffeinated favorite.
While there are various types of tea, there are also many different ways to enjoy tea. Here are 10 delicious add-ins to try with your next cup!
Lemons. Add a citrus touch to your tea by dropping a lemon slice in your cup. Keep the peel for a bitter touch, or peel the slice before adding. Alternatively, you can also squeeze the juice directly into your cup.
Oranges. Similar to the lemon flavor but with a sweeter, zestier flavor, you can add a small orange slice to your tea.
Molasses. Fans of this sweet substance know that there are few flavors quite as distinct as molasses. Sweeten your tea with just a few drops and be prepared for a whole new flavor experience.
Milk. Did you know that many parts of the world are accustomed to serving milk with their tea? Doing so turns a light cup into a creamy and rich sip, so try it out after dinner as a dessert treat!
Honey. Add a naturally sweet touch to your tea with raw, unfiltered honey. This is a great alternative to sugar as it has many health benefits.
Cinnamon. Put an autumn spin on your sip with a dash of cinnamon! Alternatively, you can garnish with a cinnamon stick and let sit for a minute or two to help soak up the flavor.
Fresh mint. Add a fragrant and flavorful touch with fresh mint. Wash and tear up the mint leaves and steep for about 5 minutes. This is not only delicious, but calming too.
Ginger. In the mood for some zest? You'll love the addition of fresh ginger to your tea. Make sure to let it steep for 5-10 minutes.
Rock candy. Stir your tea with a rock candy stick for a fun twist! The rock candy will dissolve into your tea as you mix, making for one sweet tea drinking experience.
Clove. Grind whole cloves and infuse with hot water. Then, add your tea bag and enjoy!
Know someone who really loves tea? Surprise them with a festive tea gift basket and include some of these tasty tea suggestions in the message for them to try!