You've got your picnic basket all packed and ready for a relaxing day filled with fresh air, delicious foods, and great company. Now, take your picnic above and beyond with just a few extra moments of prep and planning!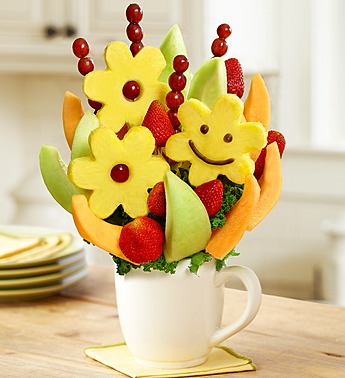 Make it Sweet with Fun-Shaped Fruits
Grab cookie cutters in varying shapes and turn your fruits into a festive conversation piece and unique snack! Serve it as a fun fruit salad or put them on a stick and create your own one-of-a-kind fruit arrangement!
Pick a Spot with a View
Head to your location a few days prior and scout out a location with a prime view. Be aware of surrounding elements such as lakes and trees when choosing the ideal spot for your picnic.
Use a Festive Blanket
Toss that boring go-to checkerboard picnic blanket and spice up the setting with a blanket or throw that'll really wow your picnic dates. If you are grabbing a blanket from home, make sure it is something that would not be ruined in case of any accidental spills. The best solution would be to invest in a beautiful throw for the sole purpose of picnicking.
Cocktails-in-a-Jar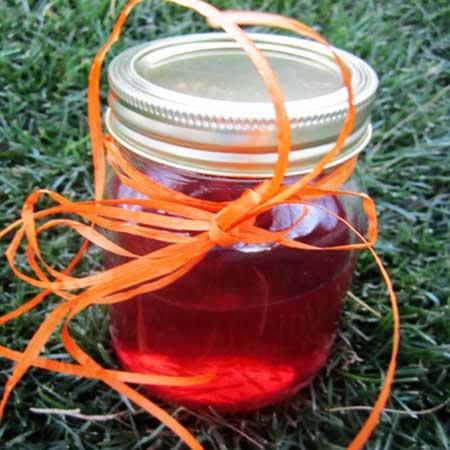 Rather than packing a simple bottle of wine, mix up some cocktails beforehand and seal in mason jars for simple and mess-free transport. Looking for some cocktail inspiration? Check out Celebrations.com's picks for mason jar cocktails.
Decorate the Surrounding Area
Think outside the blanket when decorating for your picnic! Use surrounding trees and benches to hang balloons, ribbons, and signs to spruce up your picnic space.
Make a Picnic Playlist
Put together a picnic-ready playlist ahead of time to keep the mood going. Avoid songs that mat be distracting and opt for songs with a more mellow vibe. Alternatively, you can bring in portable smart device speakers and choose an already-existing playlist from your preferred music streaming service.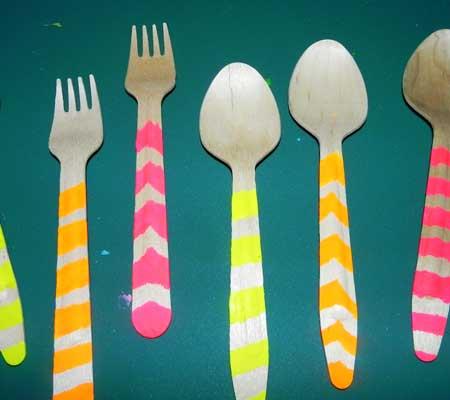 Decorated Disposable cutlery
Every picnic needs cutlery, so take your forks and knives to the next level with a little creativity and craftiness! From glitter to washi tape, there are countless simple ways to dress up your picnic utensils!
Bring Citronella Candles & Bug Spray
Nothing puts a damper on an outdoor adventure quite like those pesky party-crashing mosquitoes and other bugs. Avoid this unnecessary annoyance by preparing citronella candles in your picnic gear. Throw in a can of bug spray for good measure; in case those pests do get in your area, they can be easily rid of.
Pack a Book – or Two.
Throw your favorite adventure-themed classic into your picnic gear. Highlight your favorite passages to share with your picnic buddy. Plus, if things get extra windy, that book can be used to hold down blankets or platters!
Pack a Deck of Cards
A simple deck of cards can provide hours of fun with so many popular card games to choose from! Simply throw one in your bag in case of down time – you'll be glad you did!
What other kinds of things do you pack for your picnic to make it special?
Share with us in the comments!