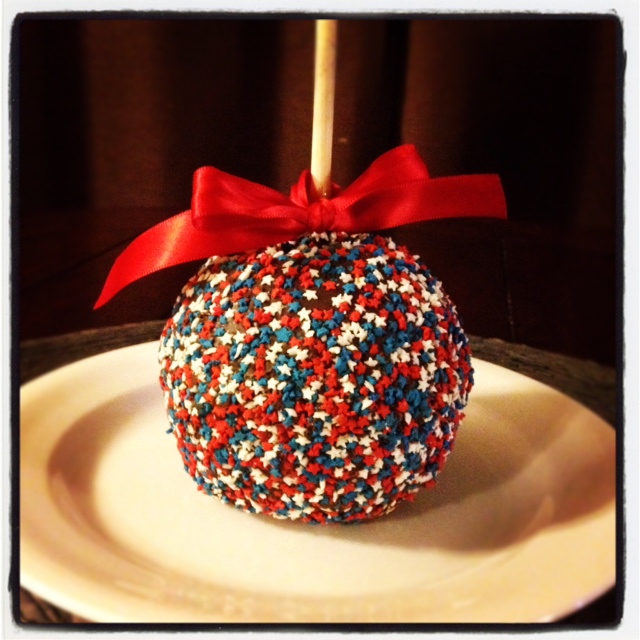 This Patriotic Caramel Apple from 1800Baskets.com is one of my absolute favorite summertime gifts to share with you all! With Fourth of July just around the corner, you need something festive and delicious to display at your patriotic bash. This candy apple gift screams red, white, and blue in a delicious way!
Every order comes with a large and tart Granny Smith apple which is hand dipped in rich, gooey caramel and covered with dark chocolate; if that weren't enough, it's sprinkled with red, white and blue star sprinkles and then tied with a festive red bow for finish.
These candy caramel apples would be great to use for a table centerpiece or to give out as a party game prize for your patriotic guests. I could see this as a cute "just because gift" for a friend or coworker.
If you have a sharp knife, you could cut this apple to be more shareable. I was sharing this with family and sliced into more bite size pieces for easier enjoyment of this super rich tasting dessert. I would have put pictures, but I couldn't keep everyone away from it fast enough!
Whichever way you decide, I know you'll enjoy this great summer gift!