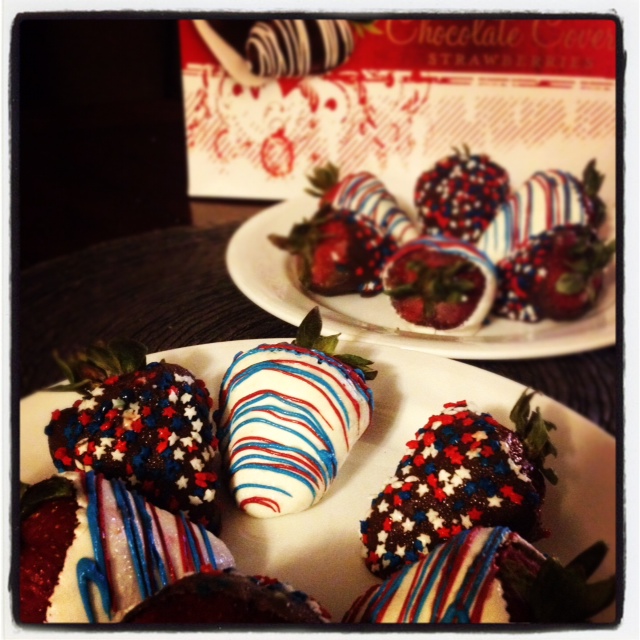 Everyone loves chocolate covered strawberries, especially when they're so seasonally decorated in the good red, white and blue!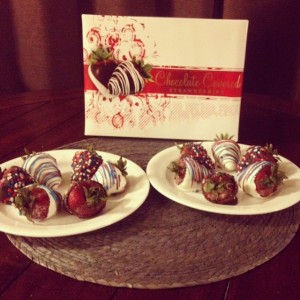 Our Stars & Stripes Chocolate Covered Strawberries are an absolutely decadent treat that will have you feeling more patriotic with every sweet bite. Fresh-picked and ripe strawberries are hand-dipped in and festively decorated to perfection. You'll receive six strawberries hand-dipped in dark chocolate and decorated with red, white and blue candy stars. As well as six large strawberries hand-dipped in white confection and drizzled with patriotic red, white and blue confectionary designs.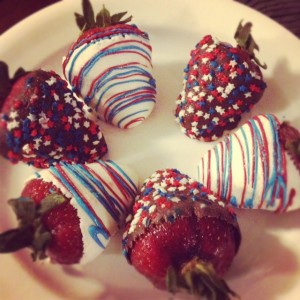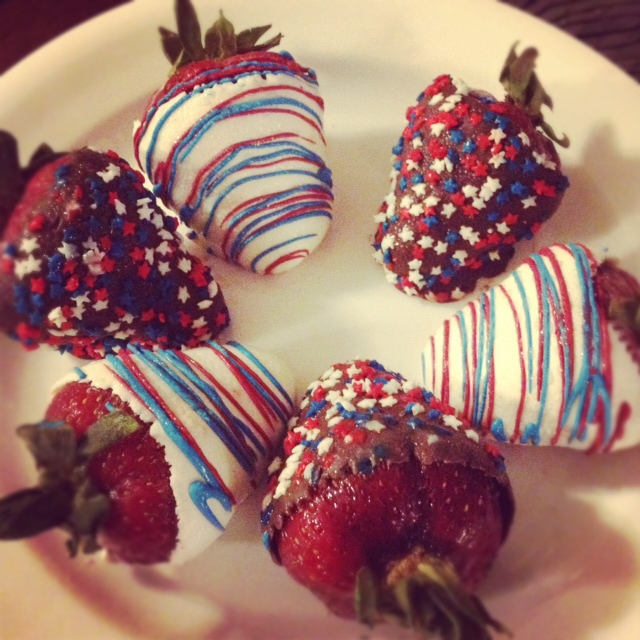 I loved these decadent berries and felt a lot less guilty eating so many of the dark chocolate covered strawberries, convincing myself that since it's dark chocolate it would be okay! I have no excuse for the white confection strawberries other than they were too delicious to resist and I wish I had about 20 more of them. I currently have a few freezing to enjoy later, they end up tasting like a strawberry chocolate smoothie.
With Fourth of July coming up soon, these chocolate covered strawberries would be perfect for a Fourth of July party dessert or a great party prize. Be sure to send these to any military relatives and families you know to celebrate the season, or just order some as a great treat to snack on with you and your family on your way to see 4th of July fireworks!
Orders come in 6 or 12 chocolate covered strawberries and require overnight delivery.