Welcome back readers,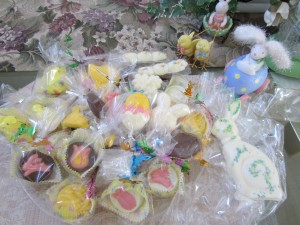 I hope everyone had a fantastic Easter and didn't eat their way into an early coma like I did! I asked that if any of you had some great desserts or decorations you made for Easter to send me a picture and thankfully one reader, Sharon, sent me a picture of some creative and delicious chocolates she made! Seriously awesome decorating skills on these chocolates!  It's never too late to send it your own pictures if you still have them, especially if you tried out any of the recipes we've posted. Now, on with the show…
Last week I asked you all to vote in the comments section on what you wanted me to write about and the clear winner for the week has been picnics! Coffee and tea came in second with fitness following close behind, but clearly everyone is very excited about this nice Spring weather and can't wait to get out and enjoy it (without breaking a sweat that is).
Picnics should be fun and easy, something you can throw together in a few minutes. So I have a couple of sandwich recipes that would be perfect for a Spring picnic, as well as a few suggestions to make your time outdoors a little more comfortable.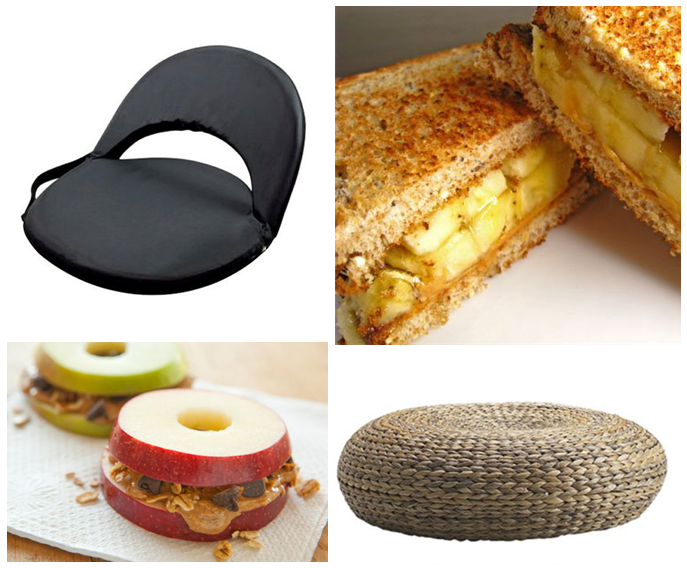 Peanut Butter Banana Sandwiches
This is an absolute favorite of mine! All you need is some bread, peanut butter (I prefer smooth), sliced bananas and you're good to go. I like to add a few extras to my sandwiches for more flavor and components. I usually add some honey and granola mix, gives it extra flavor and a little extra crunch.
Peanut Butter Apple Sandwiches
Are you sensing a theme or my love of peanut butter? You can always substitute peanut butter for any other nut butter (almond, sunflower, etc.) or if you want to make it a super sweet treat you can add Nutella. For this "sandwich" I don't actually use bread, instead I slice apples to be the holders. You spread peanut butter (or whichever you prefer) on the apple slices, add granola or chocolate chips (or both!) and stack the slices together to form a sandwich. It's a fun and healthy treat that is very easy to make!
For picnics, you can generally use any kind of outdoor blanket or mat and you'll be fine, but the problem always lies with where and how you're sitting. Sitting outside is probably one of the more uncomfortable things since the invention of the sofa, so it's hard to get used to (especially if your knees are about 40 years older than you are like some blog writers). So I have two cheap options for outdoor seating to make your picnic a bit more comfortable! Our first one is from Target, a reclining picnic seat. It seems like it would be nice for back support and easy to pack up and go with. I'm probably the clumsiest person around though, so I would find some way to keep falling back on myself. So I have a second option from IKEA for us…balance challenged people out there. It's technically a stool, but it's also very sturdy, wide and doesn't seem like it would fall over on you! All the makings of an easy picnic seat (for me at least!).
If you want some great picnic gift baskets that are all ready to go, we have some seriously amazing picnic options on our site right now! My three picks:

Well I hope you all enjoyed this picnics post and have some more ideas for the rest of us! In the comments section (1-2 paragraphs), tell me some of your picnic ideas and recipes! FIVE lucky and random winners will receive the Impromptu Picnic Cooler & Snacks Tote Gift Basket!
Happy Picnicking!