While there's no place quite like home, children spend a majority of the time out of the home. Mom and Dad are the first ones they see when they wake up and the last ones they see when they go to bed, but what about the other authority figures they see in between
Whether it's learning at school, perfecting their musical talents, or practicing before a big game, there's always an adult nearby overseeing their progress and acting as a coach and cheerleader. With the school year drawing to an end, it's time to start thinking about all of those teachers, caretakers, coaches, and other inspirational people that deserve a great big "Thank You!"
End of School Year Gifts for…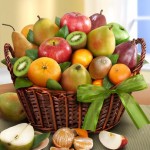 School Teachers
From planning to lessons to providing an encouraging environment for children to learn and flourish, the school teacher does it all. And if gifting an instructor with an apple makes you teacher's pet, then  gift from our Fruit Basket collection is sure to put you in the running for teacher's best friend!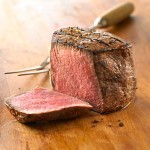 Sports Coaches
Whether he or she is coaching football, baseball, soccer,  or tennis your child's sports coach is most likely to be a fan both on and off the courts. Surprise them with a gift from our savory steak collection to take their next at-home sports game screening to the next level! Pair it with a favorite recipe or steak sauce if you would like to add a personal touch.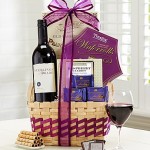 Music Instructors
Music and wine go hand in hand. Thank those inspirational music teachers with a gift they're sure to appreciation, like an elegant gift from our Wine Gift Basket collection. If you know the music instructor on a more personal level, pair the wine gift with a recording of their favorite classical sonata.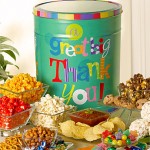 Bus Drivers
Does your transportation provider take the time to help your child cross the street? Or maybe they put extra effort into making sure the driving experience is more comfortable and the environment is extra tidy. Thank your stand out bus drivers with a gift from a snack collection; since they spend most of the day on the go they'll love being able to nibble on snack-friendly treats while making their daily rounds.
Private Tutors
Unlike school teachers, private tutors meet students beyond the normal 9-3 time slot. Based on time of year and their client's schedule, they may have to meet their students anywhere from Wednesday night to early Sunday morning. Keep them going with a basket from our Coffee & Tea Gifts collection. Choose their brew of choice and send a surprise full of their favorite caffeinated beverage paired with a treat or two.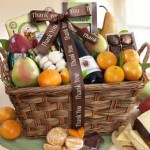 Gifts From a Group
Looking for the perfect end of school year gift idea from a group? Gather contributions from the whole class or group and wow your special recipient with a basket or snack assortment from our Thank You gifts collection! From fruit baskets to famous Junior's cheesecake, you're sure to find the perfect gift to suit your recipient.